CO2-Avatar : for your personal carbon footprint and climate action
The CO2-Avatar is an everyday web help for personal climate action and neutrality. It serves as a guide and supports consumer decisions in all areas of life.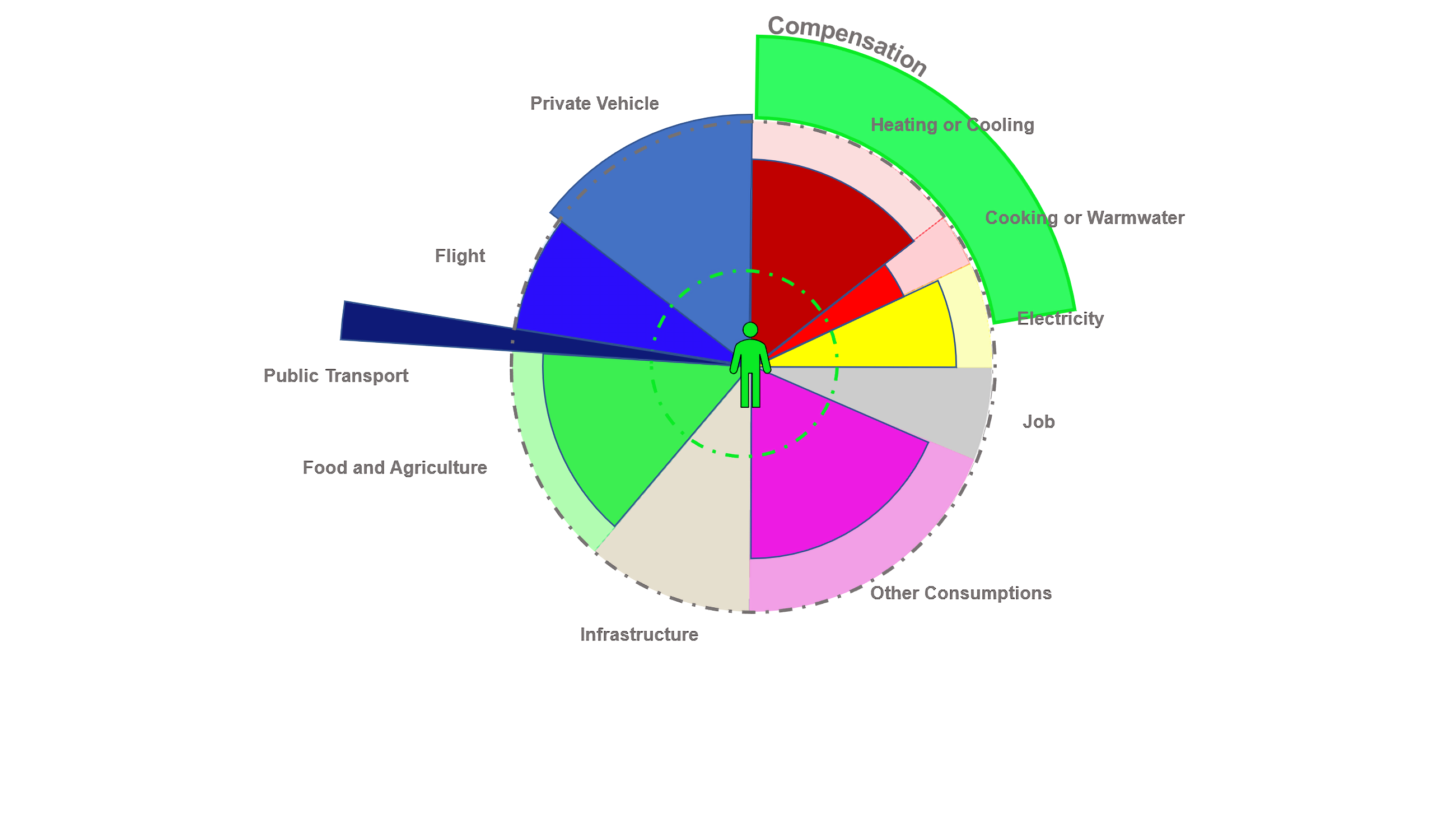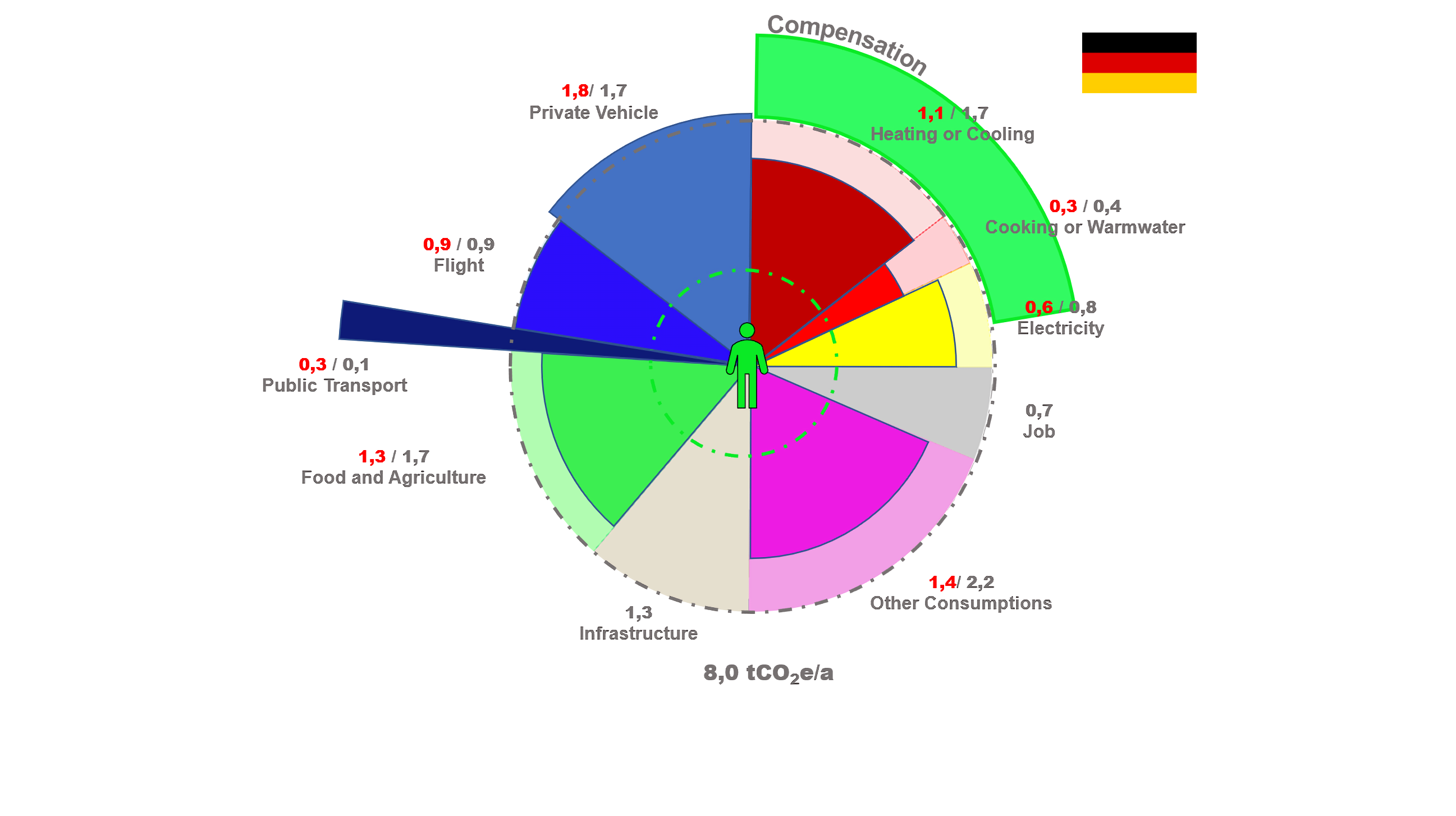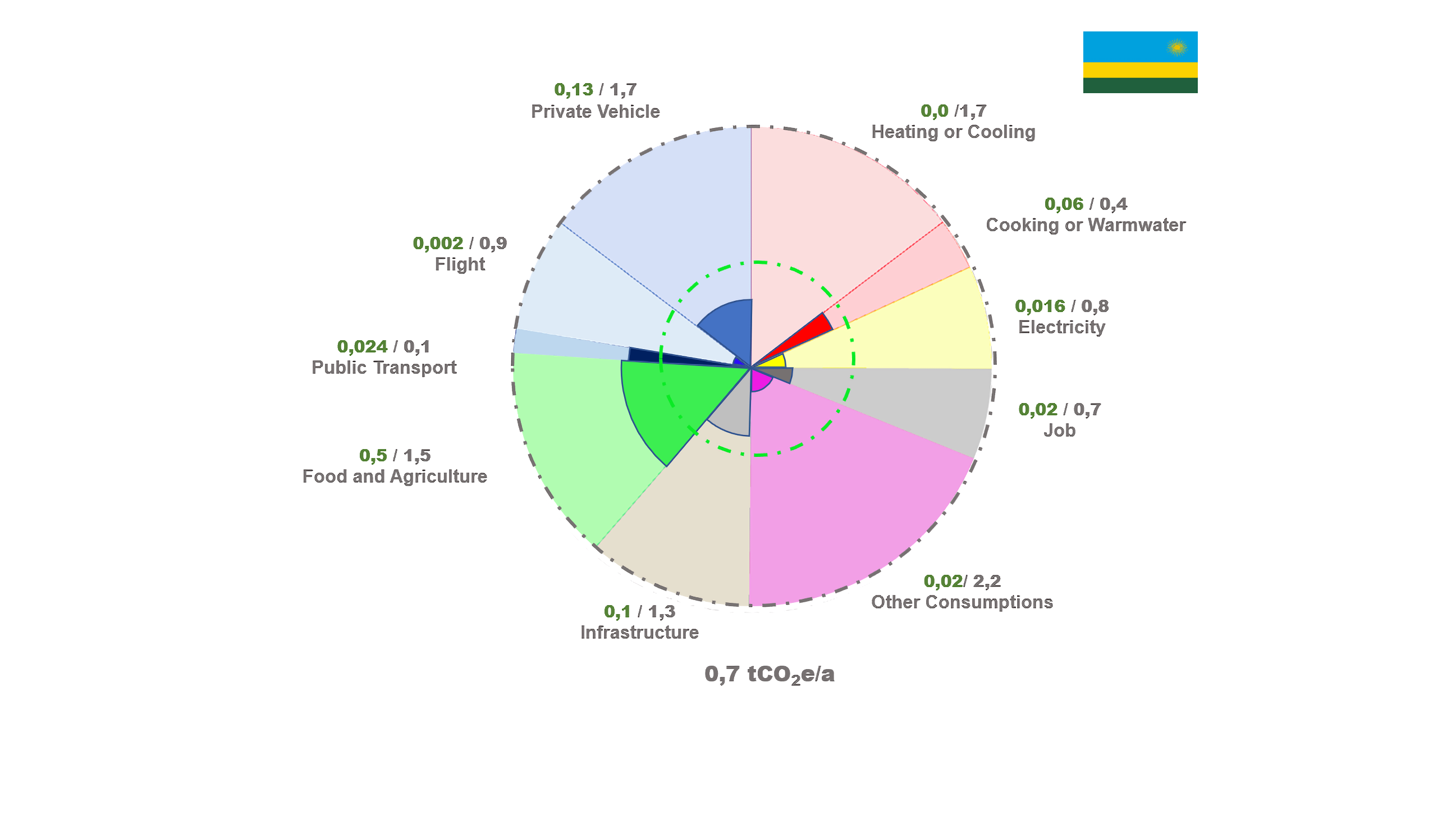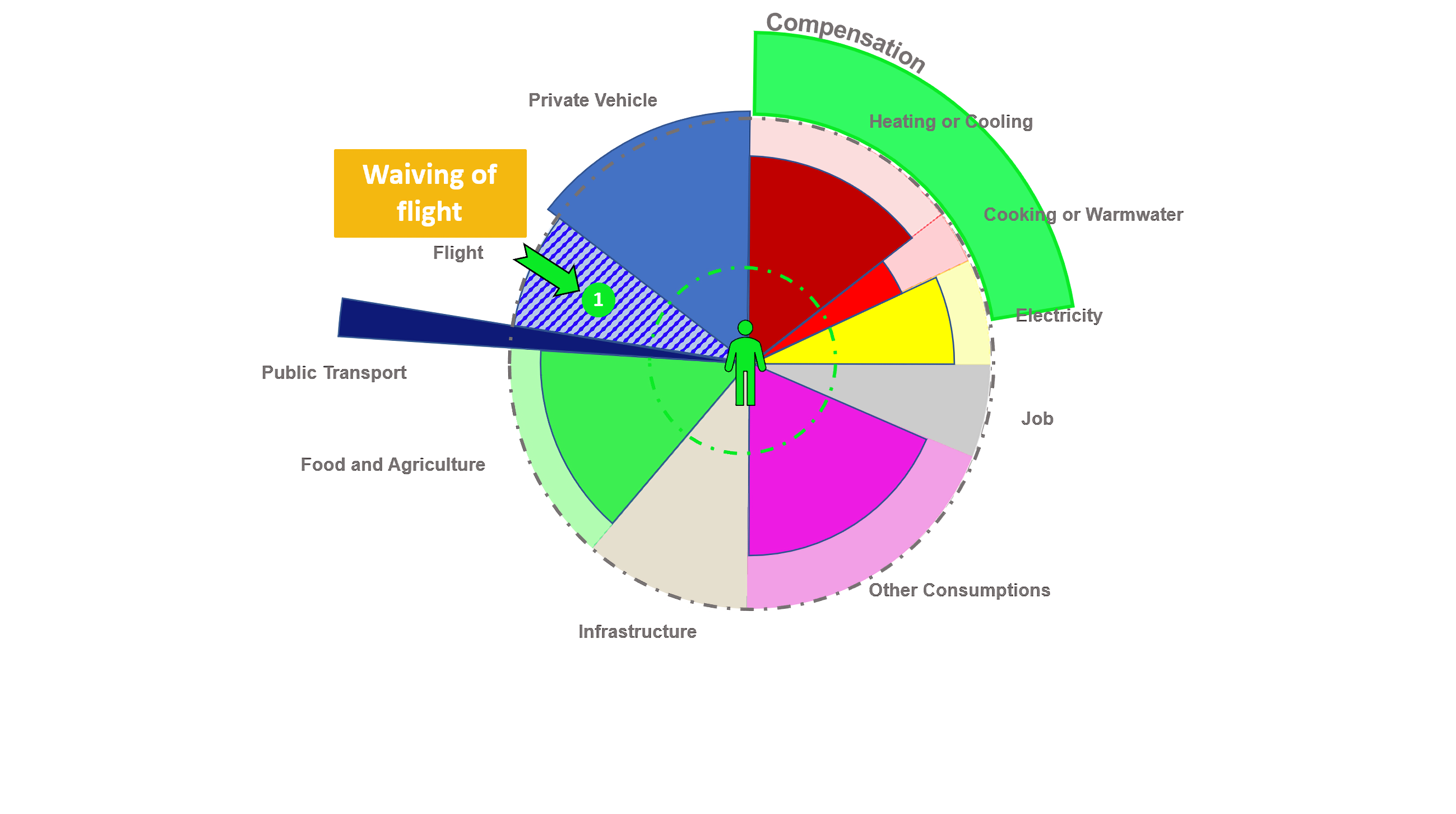 Example for target setting
The CO2-Avatar aims to integrate sustainability and CO2 reduction into everyday life with the help of new communication media. In a matter of seconds, users get transparency about their current personal carbon footprint. Conscious consumption and ecological effectiveness are also made possible for the masses. The CO2-Avatar serves as the CO2-COMPASS App to reach cliamte neutrality on a municipal level in 2035.
The CO-Avatar relies on the succesive automation of data collection such as the actual energy consumption, traveled distances or consumed food. Technical advances in the field of sensor based data collection are used to obtain necessary information inexpensively and conveniently. They are stored by the system and evaluated on the basis of scientific knowledge
The CO2-Avatar supports everyone who wants clarity about their ecological footprint and the options for action. It serves all those who want to help reduce the global environmental impact and follow the examples. People who are ready to save energy. People who are not themselves energy experts and want to be. People who care about nature. Or simply people who have to save.
The CO2 avatar is a free and open end-user tool that incorporates the experience of existing tools. Features include the data interface for automatic recording, the applicability in countries with high and low emissions, the link with C02-related costs and income opportunities and the network function for goals and milestones. The CO2 avatar can be used in municipal data collection to strengthen the data quality in municipal climate protection programs.
The CO2 avatar is available in the donation-financed prototype test version 02.
Information about the early concept of the ECO-Lotse in German language
The ECO-Lotse was 2014 inititated by: Anette Anthrakidis – Solar-Institut Jülich der FH Aachen, Christoph Besemer – Werkstatt für gewaltfreie Aktion, Baden, Olaf Hofmann – SKOPOS, Dr. Ulrich Leibfried – Consolar, Sascha Nick – CO2-Monitor, Dr. Werner Neumann – BUND, Jörg Ortjohann – Stiftung Energieeffizienz, Gertrud Patan – Werkstatt für gewaltfreie Aktion, Baden, Anne Poggenpohl – Stiftung Energieeffizienz, Stefan Rostock – Germanwatch, David Schreckenberg – energy-check gGmbH.